Give this index page lots of time to load.

© DHC
The underlined will link to an abbreviated history.
I have most Beavers tracked down, the information is documented, now to get it on the web for all to see. My research commenced in 1986. Hopefully some enigmas will be resolved with your help.
As the
Air-Britain
and former
Aviation Databases
Specialist on the type, I invite your questions. . and maybe some answers! I'm trying to add at least
"A-Beaver-a-Day"

It will be a "work in progess" for a long time! Return often, I welcome your visit, your added comments make it all the more interesting to do! Even if it is only to know someone is out there with a similar interest.
These numbers below will link to the airframe abbreviated history and another, or larger picture when they are underlined.
Your comments and suggestions are always welcome !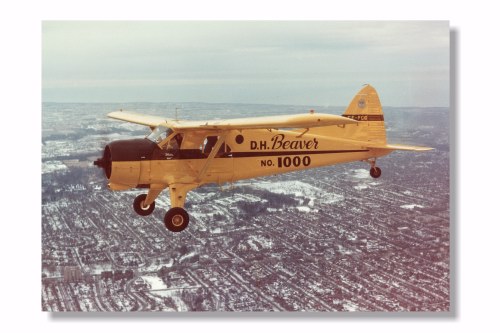 Photo: CF-PCG c/n 1000 courtesy DHC © (negative 6813)