Please click on arrow to navigate page by page - best option is to
scroll down

including • V I S T A S •
Welcome to our Global Community.
•

Banner photo: C-GUBS (1124) "Taking AD-vice" - Dave Brown © 18 October 2020
Banner photo: S-7 55-4583 (960) "Range Rover" - KLu © Date unknown - NIMH - Collectie Nederlands Instituut voor Militaire Historie.
Banner photo: S-1 55-3465 (950) "Mail Run" - KLu © January 1963 - NIMH - Collectie Nederlands Instituut voor Militaire Historie.
Banner photo: N450TN (1575) "Sun Seeker" - Eddie Wallace © 14 October 2020
Banner photo: C-FAWA (1430) "Early Days" - Kenneth I. Swartz © 02 December 2018
Banner photo: N5978 (308) "Attention Getter" - Ben Cogger © 19 October 2020
Banner photo: C-GAEB (703) "Catch the Wave" - Rich Hulina © 16 October 2020
Banner photo: C-GJRN (943) "Another Green Machine" - Rich Hulina © 16 October 2020
Banner photo: C-GFLT (279) "Hear me Roar" - Jason Pineau © 29 September 2015
Banner photo: C-GHPG (713) "Let the sun shine in" - PerfectVMC © 2020
Celebrating thirty-one years of research.
This website is a lasting tribute to the men and women, past and present, who have had anything to do with this fine aircraft.
Thanks for visiting and supporting the website.
If this is your first landing here, welcome on board.
Recording DHC-2 Beaver history, every single day . . .
. . . . . if at all possible !
Neil Aird © 1986 - 2020 (Wow! - Has it been that long?)
Latest update: 24 October 2020utc
* For regular visitors . . . this is the page to BOOKMARK *

The Great Beaver Photo Hunt countdown 1,692 built

Only

396

photos left to find!

Can you help?

Individual Histories - most with several images on the Website. More added each and every day !

I maintain a complete database, only a small part of it is on this website, I usually wait for a picture before adding data.

Can you help with any additonal snaps? Be part of the search team!

1,294
I thrive on feedback, and am happy to add specific requests! Send an e-mail suggestion. Replace the "at" with @
dhc-2 "at" cogeco.ca
Approximate number of DHC-2 images on the website, as of

08 October 2020

.

Thanks again to Ian Macintosh for the stats.

13,878
Tell me now, what book do you have that adds several images/pages to itself each and every day?
CAUTION: This website, really a "giant e-book", now has some 4,305 pages and at least 17,907 or so different images!! (Not counting my daily "Toonies").
Over 13,916 of Beaver aircraft (my running tally - which is anything containing parts of a Beaver! - Hence different from Ian's Monthly Tally).
Even includes some videos and slide shows and large PDF presentations. WARNING: Could be very addictve.
My sincere thanks to my hard working research collegue, Ian S. Macintosh.
Thanks also to Ian M. Macdonald and Erik Johannesson.
For new visitors - How to navigate this Web Site Click here .
•
NO VISAS EVER REQUIRED - ANYONE FROM ANYWHERE !
Our own global community.
Ah - Hi - there you are!! I'm here working away - nice to have your company - enjoy the visit!
Stay healthy - Heed advice - Stay put
PLEASE - WEAR A MASK - it ain't over by a long shot!
Widgit added 08-Dec-2014
x

October 2020

additions

•

Missed some recent entries ?

Click below, scroll down,

and catch up!

Latest Blog Update

15 October 2020

•

Absolutely nothing to do with Beavers !

•

2,297 images now!

•

For the DHC-6

Maintained by Ian Macintosh and Neil Aird.

•

Trainworks New !

•

My regular INSTAGRAM account

No Beavers !

Just some odd images every now and then. When inspiration strikes.

30 added in

October 2020

1 New !

•

A Beaver-a-day, if I can!

•

1458

C-FAWY

1430

C-FAWA

950

S-1 55-3465

969

S-7 55-4583

1124

C-GUBS

703

C-GAEB

146

9M-ALW

120

C-FODC

1575

N450TN

308

N5978

713

C-GHPG

279

C-GFLT

971

CF-MPR

1604

C-FMPQ

943

C-GJRN

1361

58-2029

1605TB11

C-FTCL

959

S-6 55-4582

955

S-4 55-3488

514

N458LJ

1365

58-2033

979

"C-KMMS"

677

C-FPSM (3)

1275

57-2584 New !

685

53-3727

665

ZS-ZVC

1682TB50

C-FOEW

1336

C-FZXD

1095

N9RW

1183

C-GTLT
This site is non-profit and non-commercial.  Free of advertising, but there are costs in internet services. 
If you enjoy this site, we do need support every now and then. 
.If you possibly can help out - a small contribution to the 2020 Beaver Hat Campaign is most welcome ;-)
Your support through donations, make this website possible.
• PayPal •
Meanwhile, enjoy your free (downloadable PDF) DHC-2.COM calendar.
Print on Matt Photo paper for the very best results. Thanks to the generous, talented photographers who donate their work!
This is the 15th Year of the calendar. The 195th image. Good grief - that's a lot!
• Photo: Tom McLennan © 29 July 2020 •
(For private use only please)
Thank you for supporting DHC-2.COM, I really do apppreciate it.
Remember, it's your help that keeps the web site going.
•
•
Honouring the de Havilland Canada DHC-3 Otter family - Turbine and Piston.
• Visitors so far - 108,165 since our roll-out back on 04 December 2015 •
•
•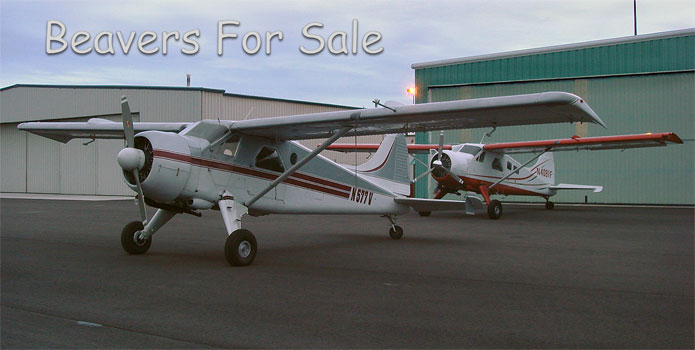 •
• N1454Z (972) For Sale • New!
If you have a Beaver For Sale - or related item - please use the e-mail nca "at" dhc-2.com to contact me. Perhaps I can help you find a buyer?
•
x
Don't worry - our DHC-6 Twin Otter website is gradually being refreshed by Neil & Ian!
We do this just for our own amusement and edification - you are welcome to browse.
This is primarily a back-up Archive for Ian and Neil - it may not always be up to date - we have other interests too!
Keeping our handy use of interactive thumbnails, our updated data has been completed. New data format is being implemented gradually.
This is an original © layout consistant with that of DHC-2.COM and DHC-3archive.COM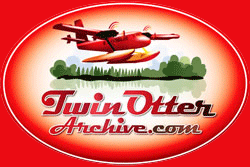 Over 267,395 unique visits logged since launched!
October 2020 - Celebrating 108 months online!
The original de Havilland Canada DHC-6 Twin Otter web photo resource.
At least 4,313 images added. Maybe you have some photos to contribute?
• Detailed data for 844 Legacy de Havilland Canada DHC-6 Twin Otters - plus the new build Viking DHC-6 Twin Otter Series 400 •
•
I finally go delving into my fondly treasured, rather dusty, dog-eared, old notebooks - also busy scanning, restoring, and publishing slides and negs left to me by dear friends. Blueskies - "Kilo-Mike" and "Eddy".
Some nostalgic airport visits and sixty-three years of "chasing planes" adventures 1957 - 2020.
"Still crazy after all those years . . . . " Paul Simon © 1975.
"Memorable Magic Moments"
•
We have had visitors from ( at least )
187 countries
*
(* interesting note, Beavers were exported to 63 countries !)
•
•
• QUICK LINKS •

• Research Journals •

•

• Non Beaver Aviation Links •

x

• Sites I normally send live feeds to •
•
Danielle's blog "danieonthego" - I urge you to have a read.
Danie - never one to mince words.
"The Fishermen of Progresso"
Short Stories by Danielle Aird
GREAT NEWS ! Latest book underway - in final edit. (October 2020).
"Pilgrims, Hosts & Ghosts of the Camino"
•
If you wish to contact me use the e-mail below and enter the "@" symbol where you see "at".
nca "at" dhc-2.com
I'd really like to hear from you someday!
Especially if you can help support the website.
Photographic images used  throughout this website are either in the public domain, or used with express permission of their respective copyright holders.
Please note: Images and articles freely added, alas, cannot be removed.
I listen to
SOMA.FM
while I work on the website. I'm a proud sponsor too.
Groove Salad: A nicely chilled plate of ambient beats and grooves.